Community Convenience Industry
MYEMLV: One-Stop Platform of e-charging stations, first and second-hand sales and services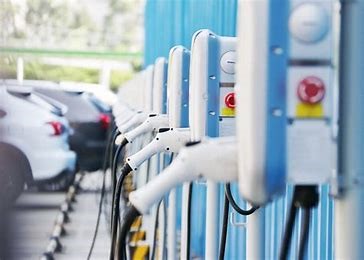 MYEMLV has provided an one-stop convenience platform for its users, withholding city-wide information on e-charging stations for electric vehicles, second-hand transactions, and mapping for the closest merchants and stores.
MYEMLV is a platform that focuses on providing comprehensive services such as one-stop private traffic, internet customer base, and operational efficiency for merchants. Recently, MYEMLV has partnered with multiple electric vehicle charging pile companies and merchants to launch a series of intelligent solutions, bringing convenience to both merchants and users.
It is understood that electric vehicle charging stations and their buying and selling markets are currently the most promising areas in the market, and their charging devices are one of the largest demand for electric vehicle charging equipment. However, due to uneven distribution of charging stations, opaque information, and inconvenient use, it has caused many troubles for users and businesses. To address these issues, MYEMLV utilized its powerful data analysis capabilities and technical support to collaborate with battery car merchants and charging pile enterprises to create a convenient battery car mini program that integrates functions such as search, appointment, payment, evaluation, and transaction.
Through this mini program, users can easily search for nearby battery charging stations on their mobile phones, filter and sort them based on distance, price, rating, and other conditions. They can also view the status and remaining power of the charging stations in real-time, avoiding the embarrassment of not being able to charge upon arrival at the scene. In addition, users can also make online reservations and payments through mini programs, enjoying faster and more discounted services. After charging is completed, users can also evaluate and provide feedback on the charging station, helping other users and merchants improve service quality.
For merchants, by collaborating with MYEMLV, they can connect their charging stations to mini programs, increasing their exposure and revenue. At the same time, they can also obtain more customer data and behavior analysis through MYEMLV platform, optimize their business strategies and service levels. According to statistics, the charging station enterprise that collaborates with Shangzan has increased its average monthly usage rate by 30% and revenue by 40% after accessing the mini program.
In addition to daily convenience functions, the mini program also provides a first-hand and second-hand battery car trading platform for battery car users and merchants.
It is reported that MYEMLV has reached cooperation with hundreds of enterprises in multiple cities across the country, covering tens of thousands of charging station locations. In the future, MYEMLV will continue to expand its cooperation scope and service content, providing more intelligent and convenient charging station services for more merchants and users.